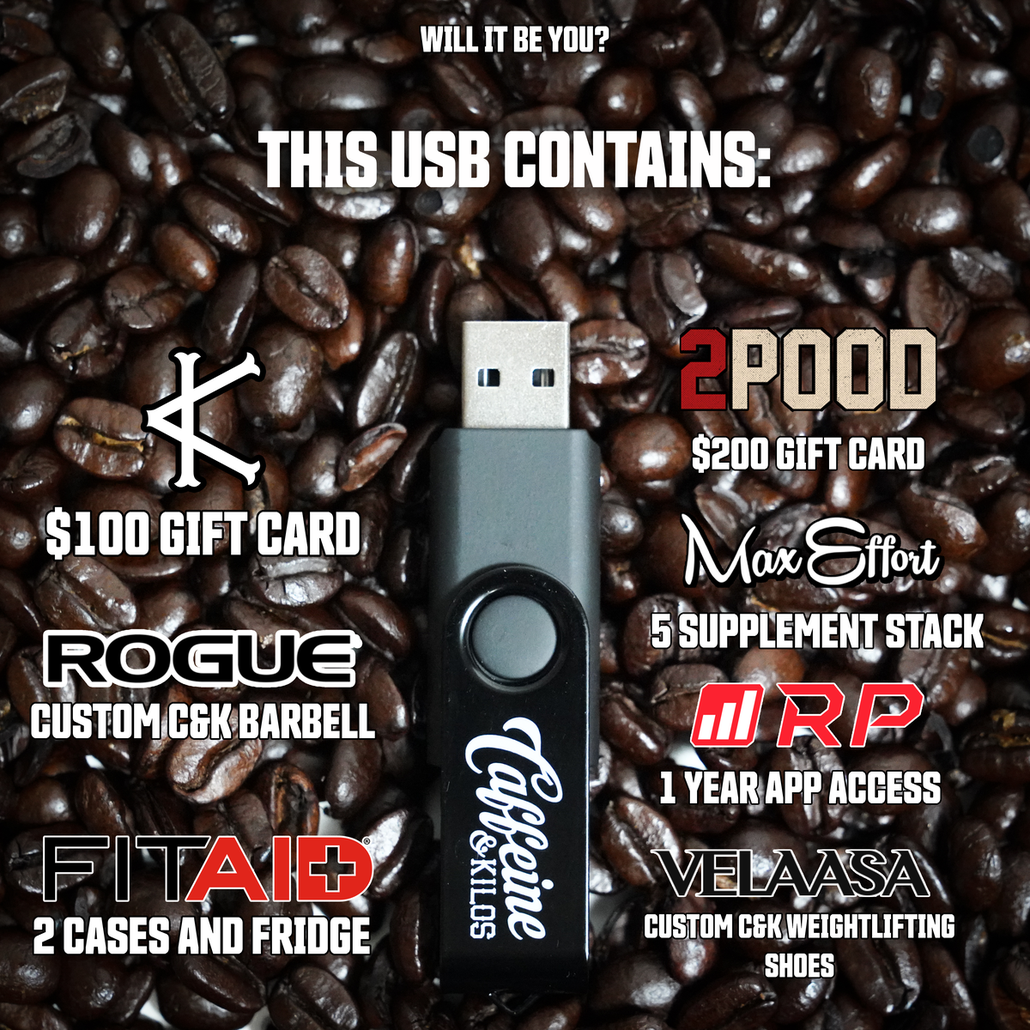 Don't miss the $200,000 USB Giveaway!
EVERY USB is loaded with prizes including free courses, free coffee, free FitAid, a free e-book training program, and MASSIVE discounts. You can't lose, because your USB is loaded with a MINIMUM $250 value in prizes. You can win over $2,000 in prizes on the Grand Prize drive. 4 other lucky winners will receive over $1,000 in prizes.


Grand Prizes Include:
Caffeine and Kilos - 

Gift Cards up to $100 & Free Coffee

Caffeine and Kilos X Rogue - 

Custom Barbell ($375)

FitAid - 

3 Free cases & Fridge ($500+)

RP Strength - 

1 Year App Membership ($159)

Velaasa - 

Free 

Custom Velaasa x C&K

 Weightlifting Shoes ($274)

Max Effort Muscle - 

Free 5 Supplement Stack ($160)

2POOD

 - 

Gift Card for $200 & Free Belt
  How to enter?  
All you have to do is place an order when this MASSIVE giveaway goes live. You'll automatically receive a USB drive loaded with prizes in your order (minimum $250 value).

Enter your email below to be notified when you can WIN!!